Kurt R. Hilbert
Managing Member
Kurt R. Hilbert is the Managing Member and Founder of The Hilbert Law Firm, LLC.  He is a seasoned litigator, an AV Preeminent rated attorney by Martindale Hubbell, and repeatedly honored by his peers as a Georgia Super Lawyer, America's Top 100 Civil Defense Litigators, ALM Legal Leader as featured in the Wall Street Journal, America's Top 100 High Stakes Litigators, and Best Attorney in North Fulton County, Georgia 2014-2020.
Hilbert's primary areas of expertise involve corporate matters, real estate, construction, banking, constitutional law, and employment. He advocates for the freedom, privileges and immunities imbued in all citizens by the U.S. Constitution and conservative, classic western philosophical viewpoints. Hilbert does not shy away from difficult or highly politicized civil matters.
In addition to his litigation practice, Hilbert is also a certified Civil Mediator in the State of Georgia and has been certified as an expert witness in several GA cases involving real estate. Hilbert oversees all matters and cases at the firm to provide comprehensive customer service.
PRINCIPLE PRACTICE AREAS
Business Litigation
Constitutional Law Litigation
Election Integrity Law Litigation
Real Estate Litigation
Employment Litigation
Business Law, Corporate Startups & Governance
Alternative Dispute Resolution
Kurt R. Hilbert
Managing Member
EDUCATION
Georgia Court of Appeals, Judicial Clerkship under the Honorable Frank Eldridge, 2001
Northwestern University School of Law, with study at University at Oxford, J.D. 2001
Northwestern University, B.A., with honors, Political Science, 1997
Northwestern University, B.M., with honors, 1997
SELECTED EXPERIENCE
Trump v Raffensperger, Fulton Superior Court 2020CV343255, Counsel of Record for Former President of the United States Donald J. Trump
Trump v Kemp, Federal Court, Northern District, 1:20-cv-05310, Counsel of Record for Former President of the United States Donald J. Trump
Boland v Raffensperger, Georgia Supreme Court S21M0565, Counsel of Record
Garland Favorito v Mary Carole Cooney, Amicus Curiae Brief on behalf of Tea Party Patriots Foundation Inc., Fulton Superior Court 2020cv343938
Certified Legal Expert in real estate, lending, and title matters.
Defended and obtained dismissal of $50,000,000.00 bad faith claim against Allstate Insurance Company (2008).
Negotiated $6,000,000.00 governmental purchase of a strip mall in Cobb County after contentious dispute over easement rights.
Represents banks in real estate, lending and complex asset matters.
Handles and defends numerous cases involving builders and developers regarding defect, water and mold intrusion claims
Successfully litigated and obtained in excess of $7,000,000.00 worth of judgments and settlements for clients relating to construction defects, environmental torts, erosion and sedimentation control violations, Clean Water Act, water intrusion and mold claims.
Successfully brought a lawsuit to declare the initial GA Fair Lending Act unconstitutional which resulted in the GA General Assembly amending the law.
Obtained the 1st class action certification in GA history under the GA Fair Lending Act involving fraud and RICO claims for over 1000 fraudulent residential mortgage loans amounting to over $150,000,000.00 in damages. Facilitated US Attorneys and FBI in investigation of criminal investigation relating to claims.
Obtained judgments in a construction fraud and banking fraud case in excess of $8,000,000.00.
Set precedent in the State of Georgia regarding the interpretation of arbitration provisions in contracts.
Has extensive experience in insurance coverage disputes and declaratory judgment actions.
Featured keynote speaker at Title Standards Seminar for continuing legal education at the State Bar of Georgia.
Successfully participated in and/or completed over 100 barments, tax deed matters and/or quiet title actions concerning title to real property.
Non-judicial and judicial foreclosure actions for banks and private investors and evictions
Successfully mediated numerous cases as an advocate ranging from construction disputes to sexual harassment claims as a Certified Civil Mediator in the State of Georgia.
BAR ADMISSIONS
Admitted to Georgia Bar, 2002
Pro hac vice Admission to Kansas, South Carolina and California
All State, Superior, Appellate and Supreme Courts of Georgia
U.S. Federal District Courts, Northern and Middle Districts of Georgia
U.S. Bankruptcy Courts, Northern and Middle Districts of Georgia
United States Supreme Court
Kurt R. Hilbert
Managing Member
BADGES & RECOGNITIONS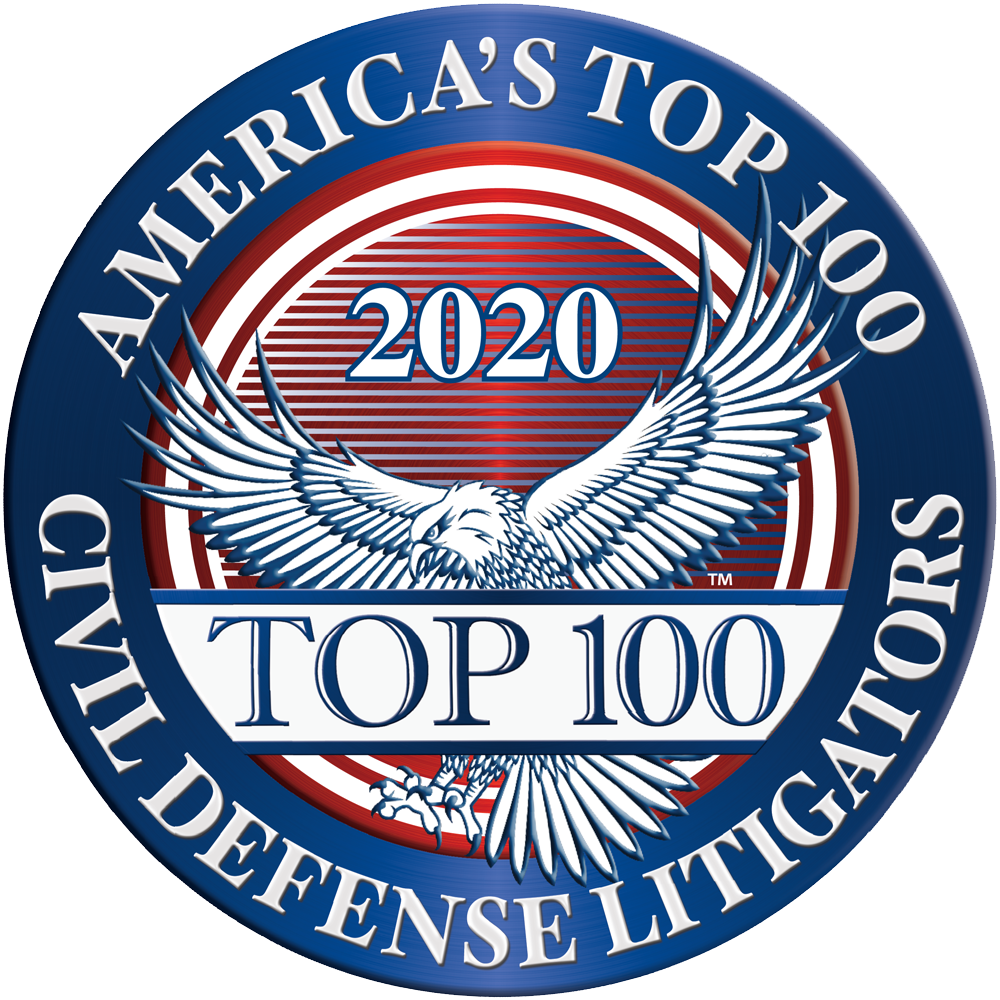 HONORS AFFILIATIONS
Georgia Super Lawyers, 2021
America's Top 100 Civil Defense Litigators, 2020-2021
AV Preeminent rated Attorney by Martindale Hubble, 2014-2021
ALM Legal Leader, 2014-2021
America's Top High Stakes Litigators, 2019-2020
"Best Attorney" in North Fulton, Georgia 2014-2020 by Family Life Publications and citizens of North Fulton County, Georgia
Georgia Rising Star Super Lawyer, 2009, 2011, 2014
Finalist, Small Business Person of the Year Award, Greater North Fulton Chamber of Commerce, 2016
Certified Civil Trial Advocate, National Board of Trial Advocacy
Certified Mediator, Supreme Court of GA,
Certified Neutral, Georgia Office of Dispute Resolution
Georgia Trial Lawyers Association
Real Property Section, Georgia Bar Association
Trial & General Practice Sections, Georgia Bar Association
Board Member, Brookfield Country Club Board of Governors
Board Member, The Cottage School
North Fulton Chamber of Commerce
Member, Roswell, Inc.
Former President, Board Member, HomeStretch of Roswell
Former President, Roswell Attorney Project "RAP", a 501(c)6 and 501(c)3 GA non-profit
Founder, Hilbert's Heroes